We're no store. We're no highbrow distillery. We're a makery of spirits!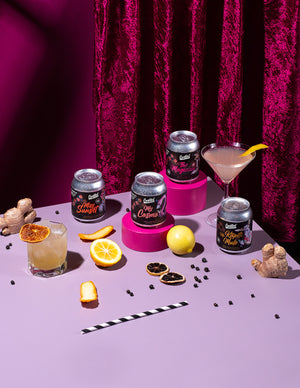 Cocktail Collusion Mixed Box 250ml 6.9% ABV (4 Pack)
Cocktail Collusion Mixed Box.   A perfect way to sample Cocktail Collusion premium cocktails.  The mixed box includes...
Learn more
Let customers speak for us
Bec Kay
Owner/distiller
Every makery needs a maker!
Someone has to make sure everything is perfect and Bec certainly does that!
Chris Barber
Owner
Responsible for dotting 'i's and crossing 't's - Chris sits behind the scenes making sure Bec doesnt run out of Kawakawa!
Harry
Security
A self-taught expert on some of the Kāpiti Coasts' most up-to-date security techniques, Harry keeps an eye on the team.